Shell Encrusted Nipple Tassels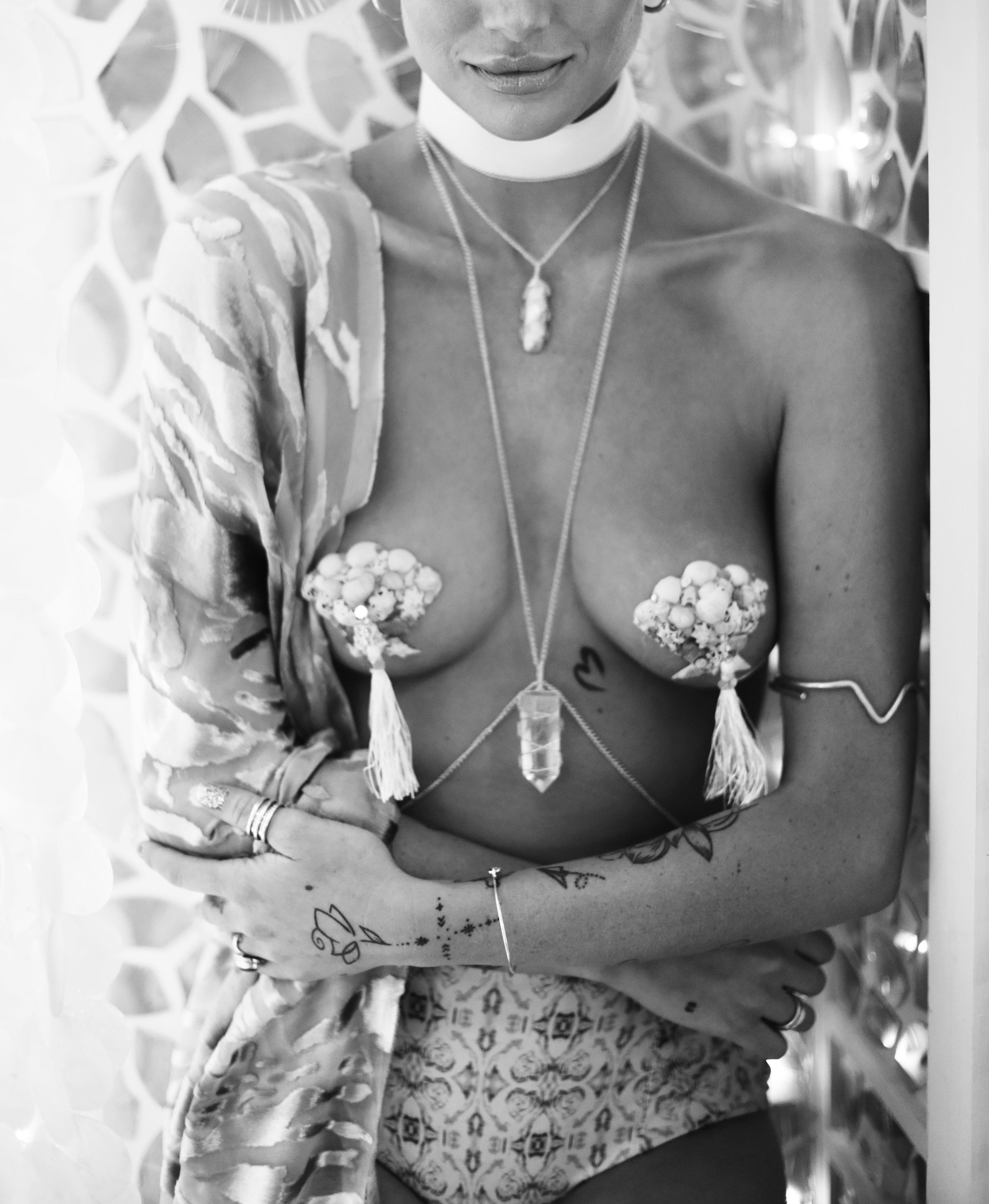 Shell Encrusted Nipple Tassels
Handmade shell shaped shell encrusted nipple covers with white tassels.
The zero waste answer to your glitter boobs obsession! Reuse your tassels time and time again, by simply securing with double sided tape to the felt reverse side.
This is the exact pair you will receive.
All our nipple tassels are made to order, please allow 2 working days for production. All pieces come packaged in a turquoise silk organza pouch, wrapped in recycled aqua tissue paper.
3% of all sales are donated to ocean conservation