POSITIVE PROOF
Figuring out how to affect change is one of the biggest struggles any environmentally conscious brand will face; finding that sweet spot of balance between the necessity of relaying the earth shattering, powerful facts and figures, but without risking an air of defeatism and total despair in the hearts and minds of your audience. It's a fight we've faced and our aim has always been that however heartbreaking the information we share may be, it's delivery will be laced with hope, positivity and, ultimately, inspiration for anyone whom it may reach.
Therefore we decided a suitable way to kick things off on the launch of the blog would be with a highly inspirational, clap-your-hands-like-a-seal tell all of some of the most positive moments that we have seen arise this past year, that will hopefully lead the way to infinitely bigger and braver steps being taken for our lands and oceans in this bright and shiny new year.
We started collating things we've grabbed, pinned and praised throughout 2018, and thought you'd be pleased to know it's actually quite an extensive list. So we rounded it off at 18 nuggets of joy (because we liked the symmetry), but if that sounds a bit daunting then permission to skim read is granted - hopefully you'll make it to the end as we like to think every last one is worth at least a quick glance.
We hope you find it leaves you feeling aglow with a sense of possibility, and the desire to join the ripple movement...
1. THE OCEAN CLEAN UP LAUNCHED ITS PROTOTYPE
THE TRIAL OF THIS INCREDIBLE FEAT OF ENGINEERING IS NOW IN THE FINAL TESTING STAGES
One of the most inspirational ventures we have been captivated by in recent times is the much anticipated launch of the project The Ocean Cleanup - an innovative concept dreamt up by Boyan Slat, who was 18 years old at the time he founded the project.
Their test models indicate that a full-scale system roll-out could clean up 50% of the Great Pacific Garbage Patch in 5 years. Research shows the majority of plastic by mass is currently in the larger debris, so by removing the plastic while most of it is still large, it is prevented from breaking down into dangerous microplastics.
Launched on September 8, 2018 from San Francisco, System 001 intends to prove the concept of The Ocean Cleanup's technology by tackling the world's largest accumulation zone of ocean plastics, the Great Pacific Garbage Patch - situated halfway between Hawaii and California.
The system was successfully deployed in it's first location on the garbage patch on October 17th 2018. Feedback from the some of the earliest discoveries showed that very small pieces of plastic were also collected, unexpectedly so, and no interaction with marine life has been observed, upholding the belief that the device will not have a negative impact on underwater life. The system is currently back at port in Hawaii, undergoing structural updates before being relaunched as soon as possible.
You can follow every step of their journey, including feedback from their ongoing research, on their social media channels. It is their belief that combining the cleanup with source reduction on land paves the road towards a plastic free ocean by 2050. HALLELUJAH!
2. BALI BANS SINGLE USE PLASTICS
BALI GOVERNOR EXPRESSED HOPE THAT THE POLICY WOULD LEAD TO A 70% DECLINE IN MARINE PLASTICS WITHIN A YEAR.
Ban includes plastic bags, straws & styrofoam.
Anyone who has been following our brand for a little while will probably realise by now that Bali is thus far one of our most treasured places on the planet, and to us, represents the source. It's the place we keep going back to each year, not only to reconnect with our focus and, dare we say it, ourselves, but most importantly, to our precious oceans. Not to mention it's the home of our incredible partner charity, Oceans.Care (more on this to come).
So to finally read the magic words 'Bali bans single use plastics' is a feeling nothing short of blissful euphoria. Having spent much of our time on the island and neighbouring slices of paradise, combing the beaches for any trace of plastic we can find, swimming with nets to pick up pieces of trash we cross paths with on our freedives, wiping away many a tear at the devastating sights of beaches and shorelines engulfed in plastic, this day couldn't come soon enough. We will be focusing hugely on this in upcoming blog posts, but for now, we just wanted to leave you with this small triumph, that is hopefully the light at the end of a very dark tunnel.
Once the ever flowing plastic tap has been turned off at the source, we can slowly but surely begin to address removing the remnants; with the peace of mind that eventually, the next tide will contain a little less than before, and so on until one day, we can hand the oceans back to the planet to thrive as they should, for generations to come.
3. COSTA RICA PLANS TO BE FIRST CARBON & PLASTIC-FREE COUNTRY BY 2021
Apparently to some governments, nature really does come first.
We know what you're thinking - huge claims right? Amazingly admirable, but seemingly steep, considering no one has even come close, right? Wrong.
Costa Rica has quietly been running on 99% renewable energy since 2014, and running on 100% renewable for more than 70 consecutive days on two separate occasions in the last 2 years. It has been successfully drawing energy from its rivers, volcanoes, wind and solar power over the past 4 years, reducing its reliance on fossil fuels to just 1%, now required only by the transportation system. The government is now shifting its focus to tackling the plastic catastrophe, and since World Environmental Day last year, plans have been hatched and put into motion to replace all single use plastic, with alternatives that are 100% recyclable or biodegradable, in just 3 short years.
Costa Rica may be small in size, but it is mighty in its ambitions and in the dedications of its government towards environmental sustainability, with the focus on protecting the biodiversity that exists within its realm.
4. SWEDEN SET TO MEET 2030 RENEWABLE ENERGY TARGET
12 YEARS AHEAD OF SCHEDULE.
Ah Sweden. If only we could all learn to be like you, and fast. A country so efficient with its recycling and waste management that it has to buy rubbish from other countries to run said factories. Talk about goals.
So it's no surprise to hear Sweden has been deemed the most sustainable country in the world. An accolade that is rooted further by revelations such as the above. 12 years ahead of schedule is nothing short of impressive, considering some countries don't even appear to have renewable energy targets, let alone be smashing them over a decade early.
We love you Sweden; who knows maybe one day we will come and live in you, but for now, you can just be our aspirational, Beyoncé of nations.
DAVID ATTENBOROUGH PUT OCEAN POLLUTION WELL AND TRULY ON THE MAP FOR THE MASSES
Another of the most empowering chapters of our year was witnessing the sheer tidal wave of impact that King David's latest underwater series had on our society. We are continually left in awe at the magical way in which he succeeds in enthralling so many hearts with his message, and the increasingly stunning content that is captured by the talented team of filmmakers.
This series felt that little bit more poignant, as it paved the way for a huge national wake up about the true state of our oceans, and how our need for convenience and consumerism is suffocating our marine life. We take constant inspiration and admiration from the way in which Attenborough delicately handles his role as a storyteller and ocean advocate, navigating the fine line between hope and despair with ever the grace and soothing serenity he has become famed for.
Thank you for guiding us all, we are forever grateful for your existence David Attenborough.
6. HUNDREDS OF SEA TURTLES HATCH ON VERSOVA BEACH
THE BEACH IN MUMBAI THAT UNDERWENT A TRULY INCREDIBLE TRANSFORMATION
Take a look at Versova beach in Mumbai before thousands of admirable volunteers spent 109 weeks cleaning 9 million kg of trash and debris that had accumulated over the years; unimaginable, unbearable, devastating - just a few words that spring to mind. Thanks to the relentless dedication of these volunteers, the beach was finally restored back to its former glory.
The pay off? Hundreds of Olive Ridley sea turtles hatching for the first time in decades. The baby turtles made their mammoth expedition into the Arabian Sea from their nests on the southern end of the beach, under the watchful eye of volunteers who slept overnight in the sand to protect them from wild dogs and birds of prey, ensuring they had the best possible chance of survival. Another wonderful example of actions and unity being able to overcome seemingly anything, and the underestimated power of what a sense of belonging and environmental stewardship can achieve for communities such as this one.
7. EU VOTES FOR BAN ON SINGLE USE PLASTICS
EXPECTED TO GO INTO EFFECT BY 2021 ACROSS ALL 28 MEMBER STATES
We're going to slide over the elephant in the room here (as after all this is a positivity post!) and just focus on the round of applause for what this hopefully signifies.
In October 2018, the European Parliament voted for a complete ban on plastic cutlery, plates, cotton buds, drink-stirrers and balloon sticks. It is expected to go into effect by 2021 across all 28 member countries.
Some of the most painful jobs we have worked have been in European countries where the concept of plastic pollution apparently couldn't register any lower on their radar. Asking for no straw at bars and restaurants, only to be presented with not one, not two but THREE straws, to be immediately removed by the bar staff and thrown in the bin, is up there with some of the most upsetting and frustrating moments of plastic sabotage. Hopefully the ban will help to address some of the lack of education that exists surrounding disposable plastics, and if we're lucky, set in motion the birth of some locally grown initiatives that will continue to snowball into more and more environmentally friendly ecosystems and communities. Here's hoping!
8. THE BANS HAVE GONE GLOBAL!
MUMBAI, SEATTLE, MALIBU, SOUTH KOREA, TAIWAN, MONTREAL & NEW YORK CITY HAVE ALL JOINED THE PLASTIC-FREE PARTY THIS YEAR
Some quick fire headlines that have given us life this year:

MUMBAI BANS DISPOSABLE PLASTIC STRAWS, BAGS, BOTTLES AND CUPS
Residents caught using banned single-use plastics face penalties of up to 25,000 rupees (£276) and three months in jail.
MALIBU BANS STRAWS, STIRRERS AND CUTLERY
The Californian coastal town has banned the sale, distribution and use of the above single use plastic items, in an attempt to protect their beaches.
SEATTLE BANS STRAWS AND OTHER UTENSILS
Seattle becomes first U.S city to enact a ban, following a campaign "Strawless in Seattle" which was test run in over 100 restaurants.

CANADA BANS MICROBEADS
And not a minute too soon, after research found that there were 1.1 million microbeads per square kilometre in Lake Ontario!

NEW YORK BANS ALL STYROFOAM PRODUCTS
Foam cups, takeaway boxes, plates, bowls and packing peanuts all included!

TAIWAN ANNOUNCES ONE OF MOST INCLUSIVE BANS IN THE WORLD
In February, Taiwan announced restricting the use of single-use plastic bags, straws, utensils, and cups.

SOUTH KOREA BAN SINGLE USE PLASTIC BAGS
Following the enforcement of the ban, supermarkets in South Korea will be required to offer alternatives such as paper or cloth bags to shoppers. BRITAIN TAKE NOTE PLEASE.
Cities/countries that have banned plastic bags (as of the start of 2019):
9. CORONA SWITCHES TO 100% PLASTIC FREE SIX PACK RINGS
Is this where the future of packaging is headed?
This needs to be the image of the future. Everyone must have seen the heartbreaking images by now of sea birds, turtles and seals with their necks stuck in plastic rings that have been cast off into the oceans, as death traps for our poor unsuspecting marine life. Well thankfully Corona is representing plastic no more, as the first beer brand to switch to cardboard replacement that will break down into organic materials, should it find its way to the water.
This is what it's all about. We have bright minds and plentiful other materials on our side that we could use to adapt our product designs. What is not in abundance is the universal compassion and the unwavering will to be the change. Thank you Corona for reminding us all it can (and should) be done.
10. LEONARDO DICAPRIO IS OUR HERO
As if we need any more reasons to love our environmentalist dreamboat. In 2018 he turned his island near Belize into an eco-resort that preserves wildlife, acting as a new model for green hospitality, a movement that is starting to take shape in pockets of paradise around the world, and it's one that we salute.
Though its 104 acres are unpopulated, the island's beaches and reefs suffer from overfishing, an eroding coastline, and deforestation of the native mangrove tree population. The project's plans include planting approximately 20,000 new red mangrove trees around the island's perimeter, replenishing those that have been cut down by local fishermen over the years. Native species will also be reintroduced to restore the island's vegetated cover. Half of the land will be set aside as a wildlife preserve, and a research station will be established to host scientists conducting ecological studies.
This may not be on a grand scale but it is a headline that made us smile for all the right reasons, so we wanted to include it in our round up.
11. A PORTUGESE AIRLINE LANDS FIRST EVER FLIGHT WITHOUT SINGLE-USE PLASTIC
Charter airline Hi Fly made history when they flew from Portugal to Brazil without any single-use plastic on board.
One of our most pained experiences is the unprecedented plastic sabotage of travelling on a plane. Having had many conversations with stewardesses over the years, we have had to admit defeat and accept that regardless of the fact that we carry our trusty cutlery sets, there is no way of getting around the disposal of everything on board, most often via an incinerator. It's a devastating blow for anyone who has the commitment and foresight to travel with reusable alternatives, to have to bear the guilt of the waste regardless.
So to us, HiFly are a beam of light, substituting plastic cutlery and containers with bamboo and compostable alternatives crafted from recycled material. Amongst others, plastic items they have replaced include cups, spoons, salt and pepper shakers, packaging for bedding, dishes, individual butter pots, soft drink bottles and toothbrushes.
The groundbreaking flight took passengers from the carrier's headquarters in Lisbon to Brazil on an Airbus A340 on Boxing Day, and was the first of three more test flights to follow, all carrying a total of 700 travellers. Their mission is to adopt a plastic-free policy on all flights by the end of 2019.
The question is how long will it take for commercial airlines to follow suit?
A promising start comes from Air New Zealand, who have ditched single-use plastic cups, lids and bags from their flights, which is suspected to prevent 24 million pieces of plastic being used each year. Wondrous news.
Last year, Ryanair pledged to go plastic-free by 2023, as part of a five-year plan to become "the greenest airline", in part by eliminating non-recyclable plastics from both its aircraft and head offices. For customers on board, this will mean initiatives such as a switch to wooden cutlery, biodegradable coffee cups, and the removal of plastics from their range of in-flight products. We all love to hate them, but could this be a sign of a redeeming quality on the horizon?
12. HAWAII'S CORAL REEFS ARE SHOWING SIGNS OF RECOVERY
THERE IS HOPE YET FOR BIODIVERSITY IN THESE TROPICAL WATERS
In 2015 the coral population in West Hawaii suffered the worst bleaching event in the state's history due to rising sea temperatures, with an average of 60% of corals in the area becoming bleached, and some reefs experiencing up to 90% mortality. Corals bleach under stress, and severe or prolonged stress often leads to death.
However, according to The Nature Conservancy (TNC), some reefs on the island are stabilising and are poised to recover. TNC surveyed over 14,000 coral colonies at 20 sites along the West Hawaii coast from Kawaihae to Keauhou and were thrilled to see that many of the area's reefs have stabilized, which is the first step towards recovery. Surveys showed that many of the most resilient reefs are in remote areas with limited shoreline access and exposure to human impacts (no surprises there). These reefs had lots of corals and little or no coral disease, and there was evidence that new corals were beginning to grow. Cauliflower corals (Pocillopora meandrina) were hardest hit (with 98% bleaching) but recent surveys show that even they are beginning to recover.
So what can we do to aid the recovery of coral reefs such as these? Aside from taking extra special care on your next snorkelling adventure, and doing your best to limit your footprint with regards to climate change (one of the main reasons for temperatures rising and resulting in coral bleaching), you can also switch your sunscreen to prevent further damage to our underwater gardens.
Specifically, two chemicals — oxybenzone and octinoxate – have been discovered to be harmful to our reefs, as they leach nutrients from the coral, causing bleaching and damage to their DNA. Over time, this effectively kills the reefs, disrupting the marine life that rely on the coral for food, shelter and other needs. Species such as urchins and sea vertebrates are also vulnerable to damage from these chemicals.
We've all seen the devastating imagery of underwater whitewash from bleaching around the world. However it IS possible for coral to recover from these events, provided it is not subjected to prolonged stress inducing environments. Although a small glimmer of hope, the Hawaiian reefs hopefully stand to remind us all that Mother Nature is hugely resilient, provided she is given the space to go about her natural business.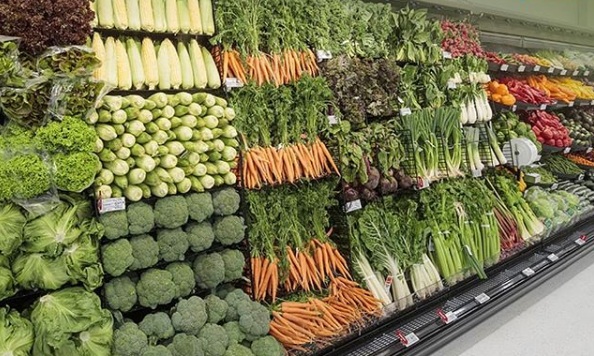 13. NEW ZEALAND SUPERMARKET CHAIN SCRAPS PLASTIC PACKAGING
WITH VEGETABLES BACK TO BEING DRESSED AS NATURE INTENDED
It's a sight that should be all too familiar, but somehow it's not. Most of our visits to the supermarket now result in a paralysing cocktail of fear, guilt and overwhelming anger at the devastating state that our food packaging industry has reached. If like us, you don't have access to a zero waste store or farmer's market nearby, and are left with no option other than the plastic-ridden local giant, it can seem extremely depressing to say the least. So it really puts a spring in our step when we read articles such as the above, hailing New Zealand supermarket chain 'New World' for having removed all plastic packaging from their fresh vegetable produce, and as such have seen an increase in sales of 300% for some varieties. It would appear many others share our approach of daily packaging protests!
By switching to a misting technique (also adopted by your local Morrison's), fresh produce actually has a longer shelf life, suggesting it is not only possible but actually beneficial to sell without the tragedy of the dreaded plastic wrapping.
It pains and baffles us that it's taking so long for all supermarkets to follow suit, yet every chain that breaks away from the pack and proves it is achievable, is all a step in the right direction.
14. TASMANIA'S FIRST ROAD BUILT FROM RECYCLED MATERIALS
Using recycled asphalt, glass and soft plastic (even including printer toners!)
A truly wonderful innovation has popped up in Tasmania, where a local council has taken waste that would ordinarily be headed straight to landfill, or risk contamination of the environment, and redirected it to an asphalt plant, where it has been melted down into an additive to be used in this genius solution.
The 500m stretch of road, on Charlton Street in Snug, uses an additive made of approximately 33 tonnes of recycled asphalt, 173,600 plastic bags and packaging, 82,500 glass bottle equivalents, and toner from 5,900 used printer cartridges - apparently the equivalent of about two years of single use plastic collected from the local council area of Kingborough.
It seems that this marks a new beginning for the concept of repurposing waste on an industrial scale. A recycling plant in Kollam, a fishing town on the southwest tip of India, collects ghost nets that have been rescued from the water by local fishermen and shreds them into material that's used to strengthen asphalt. These examples of innovation shine rays of hope that there are countless sustainability game changers yet to be discovered, and in the words of a member of the Tasmanian construction company, Downers, they just depend on "thought leadership and the tenacity to make a positive difference".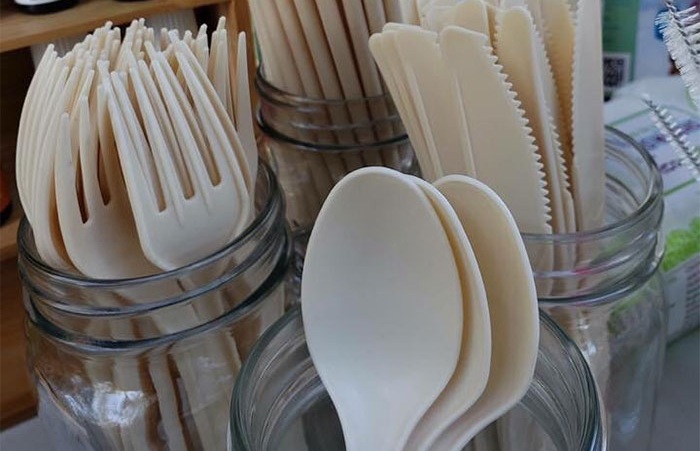 15.
BIO PLASTIC CREATED USING AVOCADO STONES
One person's trash, is another person's treasure!
Avocado stones pile up in Mexico like nowhere else in the world, and most end up being burned at landfill sites. Enter Scott Mungía, a former chemical engineering student and the mastermind behind Biofase, a company that has created the ultimate in zero waste green solutions. By recognising the abundance of natural waste at his potential disposal, he set about researching an effective method to extract a molecular compound from the avocado pit to obtain a biopolymer. He succeeded, and in 2015 he installed his first plant in Morelia focusing on cutlery, and in February 2018 he began producing straws. The plant's monthly yield of biodegradable plastic products is now 130 tonnes, 40% of which are straws, exported to the United States, Canada, Costa Rica, Colombia and Perú. Its daily consumption amounts to 15 tonnes of avocado seeds, which it gets from the United States-based food company Simplot.
The bioplastic products manufactured using his process biodegrade after 240 days of being exposed to the elements or buried in the ground, resulting in the creation of a natural bioplastic that can be composted and returned to the Earth. Another beautiful symbol of possible adaptations using readily available, natural resources. Two birds, one avocado stone.
16. PAKISTAN IS PLANTING TREES
In 2016 Imran Khan, then a politician whose party governed the province, launched an environmental programme labelled the "Billion Tree Tsunami", in an attempt to reverse decades of deforestation in Pakistan. Throughout its 4 year reign, hundreds of thousands of trees were planted across the region, timber smuggling was virtually wiped out, and a cottage industry of backyard nurseries flourished. Today, Mr Khan is Pakistan's prime minister and his new government is aiming to replicate that success nationwide, this time with a "10 Billion Tree Tsunami". Officials said they hope the initiative, launched in September 2018, will foster environmental awareness in their impoverished, drought-plagued country, where both greed and necessity have left forests stripped, now covering only 2 per cent of all land.
On September 2nd the government held 200 launch ceremonies across the country, where enthusiastic citizens helped plant 2.5 million saplings in just one day. It restores our faith in humanity knowing that politicians such as Khan would go to such great lengths to reverse years of ransacking nature's resources, and in doing so, plants seeds of prosperity in his home lands; the landscape of which will hopefully be treasured by future generations to come.
17. PLANT BASED DIETS ARE ON
THE UP
Vegan, vegetarian, flexitarian - whatever you want to call it - it's a new wave of plant lovers and they're hoping to save the planet.
Sorry but we're going there. Hopefully if you're reading this it's because you have an interest in helping the planet and honestly, this is the best answer for any individual to have a true impact. We have only recently joined the vegan/plant based movement (having been part of the vegetarian team for a couple of years), but some recent studies we read were all that was needed for the final push. Apparently we are in company of over 3.5 million in the UK alone this year, which tells us people are waking up and at speed.
It's been proven that the single greatest change you can make in your lifestyle to combat climate change is to switch to a vegan diet. The meat and dairy industries are as equally culpable for the climate crisis as ALL transport on Earth - incredible right?
According to extensive research, if everyone in the the States went vegetarian or vegan for just ONE day, the U.S would save 100 BILLION gallons of water, and that would reduce greenhouse gas emissions by 1.2 MILLION tons of carbon dioxide. Really just take a minute to swill those figures around and think about what it truly means. Millions and billions of precious resources salvaged and extensive damage prevented for Mama Earth, all in just ONE day of plant based living.
That equates to each individual saving 20kg of grain (the amount to feed livestock), 30sq feet of forest land, 1,100 gallons of water, not to mention 1 animal's life. Each day. Just imagine if that was every day, or even once a week.
It's an inconvenient and colossal thought to wrap our heads around but the Earth's resources are not infinite. Water reserves aren't just a third world issue, its a worldwide issue. This really isn't about scaremongering, its purely survival now. What kind of world will we be leaving our children in?
18. THE OZONE LAYER IS HEALING
Hole above Northern Hemisphere should be completely repaired soon after 2030!
And last but not least, one of the more exciting headlines from our discoveries revolves around some pretty infamous damage that has occurred as a result of modern day humanity.
In 1994 the ozone concentration levels were at their lowest, yet according to figures from a recently completed 4 year study, the healing has slowly but surely begun! The report claims that both holes in the ozone layer could be completely healed by 2060s, and in the Northern Hemisphere areas it could be as soon as the 2030s. The gases to blame for causing the ozone layer to thin (and in some places disappear) also contribute to the warming the atmosphere, so phasing them out could avoid as much as 0.5C of warming this century. Recovery has progressed at a rate of about 1% to 3% a decade since 2000, meaning the ozone layer over the Northern Hemisphere and mid-latitudes should heal completely by the 2030s, if current rates are sustained.
This is by no means to say that the fight is over, but the news of this discovery to us represents a prime example of the power that humanity (and in particular government) holds to right the wrongs we have burdened the planet with, in a reasonably short space of time (relative to the Earth's age that is). Just think what other solutions can be created if we continue to put pressure on the powers that be.
And so there you have it, our inspirational annual round up is complete. We hope it has left you feeling hyped up and super charged with positivity to go out and make some waves in the world, or at the very least provided a somewhat soothing balm to tackle some of your feelings of helplessness.
We all have the choice - let's start with ourselves and work from there.